....
Nos installations de Padel
2 Courts couverts | Court Central avec gradins de 300 places | 2 courts extérieurs | 1 Court Single
..
Our Padel Facility
2 Covered courts | Court Central with 300 seats | 2 outdoor Courts | 1 Singles Court
....
....
Nous sommes  le  plus grand club de  padel  de la Côte D'Azur et surtout  le seul avec  des  courts  couverts  offrant la possibilité de jouer toute l'année. 
Nous accueillons une multitude de tournois  homologués ainsi que des tournois inter-membres pendant l'année qui seront  listés  sur  notre  page évènements. Nous accueillons régulièrement les meilleurs joueurs au monde qui viennent pour entraîner et jouer avec nos membres. 
Nous avons des entraîneurs hautement qualifiés qui proposent des leçons individuelles et collectives et dirigent régulièrement des stages de  padel  pendant les vacances scolaire.
..
We are the largest padel club on the Cote D'Azur and the only one with covered courts offering year round play.
We host a variety of member and open tournaments throughout the year which will be listed on our events page. We regularly host the worlds best players who come to train and play with our members
We also have a number of highly qualified coaches who offer private one-to-one of group lessons and run regular padel academies for children in the summer holidays.
....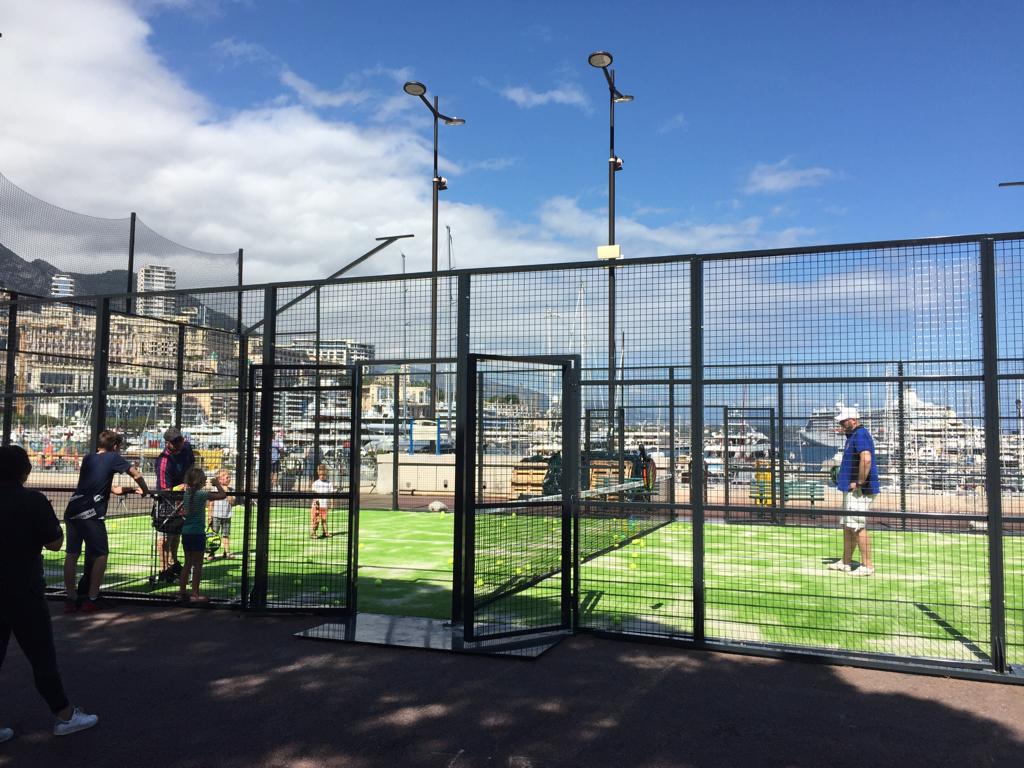 Notre structure sur le port de Monaco, disponible gratuitement pour venir essayer le nouveau sport en vogue, Le Padel.
Nous accueillerons sur ce lieux splendide, la finale du P1000, avec la présence des plus grands joueurs du monde.
…
Our structure on the port of Monaco, available free to come and try the new sport in vogue, The Padel. We will welcome on this splendid place, the final of the P1000, with the presence of the greatest players of the world.